Dongguan Zhongdu Machinery Equipment Co.,Ltd.
Operator of glass automation deep processing system solution
Mobile:+86-13929446756

Tel:+86-769-22773856

Fax:+86-769-28682193

E-mail:dgzhongdu@163.com

Add:No.52, Jinyuan New Road, Huangkeng Industrial Zone, Shilongkeng Village, Liaobu Town, Dongguan City, China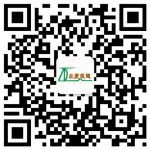 Provide professional consultation – We guarantee to answer your product technical questions at any time.

Provide detailed information – We guarantee to send the product information you need at any time.

Provide reasonable quotation – We guarantee a reasonable quotation for the product you request within 4 hours.

Provide inspection reception – We will accept your inspection and evaluation at any time and provide various conveniences for your inspection work.
We promise sign a cooperation agreement with you on the basis of mutual benefit.

We promise strictly implement the provisions of the contract with quality and quantity.

We promise provide you with transportation, installation, commissioning, training and other services according to the contract.